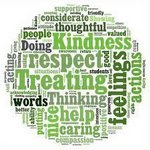 Rosemary Clarke tackles bullying
New online reporting system implemented!
We will begin using a new online reporting system called Sprigeo (Sprigg-e-o). We decided to use Sprigeo this year so that you have a way to tell us about school safety threats and bullying incidents.
We want our school to be a place where everyone feels safe.
If you see someone in an unsafe situation or you feel unsafe you can use the link on our website to access the online reporting form or you can go to Spriegeo.com to send in a report. Include as much detail as possible when sending in a report. The more information you include the quicker we can respond.
Letters will be mailed home with more information or call 775-727-5546.