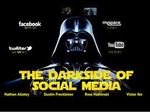 Helpful Tips and Links
Kid friendly websites and apps
Kid Rex- This website is powered by Google and is a kid friendly search engine that is designed to filter out explicit sexual content in order to help maintain safe internet surfing. You can find out more information on Kid Rex in the Parents section at http://www.kidrex.org/
Send This Instead- This app is used to give kids an alternative message to send when asked to send inappropriate content. http://sendthisinstead.com/
Screentime- Gives parents control over the content and time used on electronic devices. https://screentimelabs.com/about/
Teensafe- Allows parents to view and block certain apps, view your child's text messages, GPS, browser history, and more. https://www.teensafe.com/
Social media tips for parents
· Monitor your child's internet usage with all electronics.
· Question what and who you don't know.
· Have open and direct conversations about internet safety.
· Charge phones in your bedroom at night and give your child some "down time" away from the internet.
For more information on internet safety, visit the following websites and educate yourself about online dangers, and ways to communicate with your child about safe surfing…
· http://www.missingkids.com/story?utm_campaign=d-protectkidsonlinehomepage&utm_source=ncmec&utm_medium=homepage-feature
· https://needhelpnow.ca/app/en/
· https://safesmartsocial.com/
· http://internetsafetyconcepts.com/
Should you suspect an internet crime involving a child that is in immediate danger, call the police. If a child is at risk, but not in immediate danger make a report to the National Center for Missing and Exploited Children CyberTipline at http://www.missingkids.org/cybertipline or call 1-800-843-5678.
This information has been provided courtesy of Lt. Raymond Spencer from Las Vegas Metropolitan Police Department- Internet Crimes Against Children Task Force. For more information on LVMPD-ICAC, please visit http://www.lvmpd.com/Sections/InternetCrimesagainstChildren/tabid/177/Default.aspx